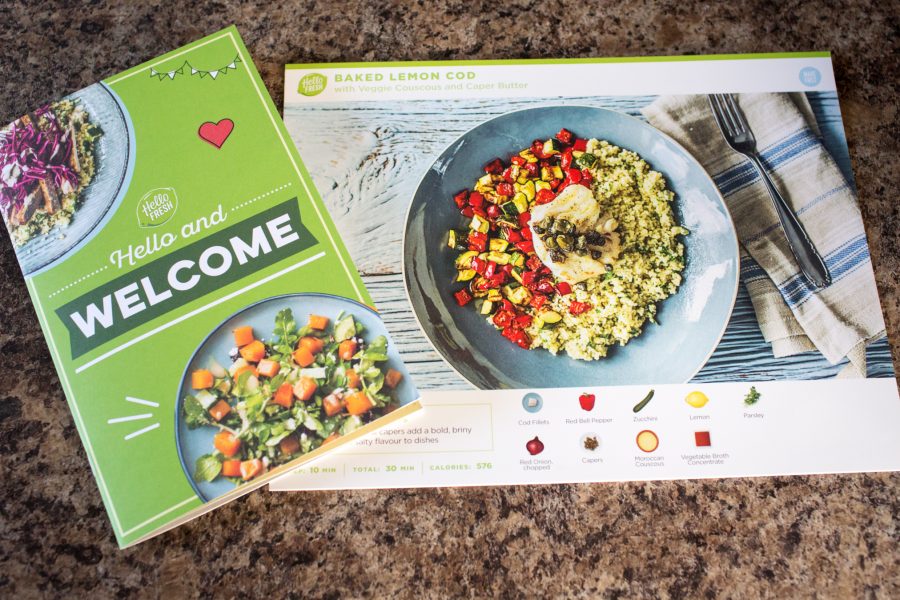 HelloFresh Review – Food Box Delivery Review
HelloFresh Review
During the summer we saw a friend post on Facebook about using the meal delivery service  HelloFresh.  We were intrigued because it seemed like an interesting idea that could save us time when we were really busy.  We have been using SuperStore Click N Collect (click the link to get $10 off your first order!) for over two years, but this seemed to take it to the next level.
We gave it a try and without further ado here is our HelloFresh Review!
HelloFresh isn't just a grocery delivery service – its a meal delivery service.  Get a large cardboard freezer box delivered right to your doorstep! It is full of pre-packaged, pre-portioned meals that you choose from their website.
You can order your box by clicking this link, and you will get $40 off your first order!
We were pleasantly surprised with our HelloFresh box.  At regular price we do not believe it offers very good value, but if you can get a good discount code, the meals end up being very affordable. It is great to use during a week when you know you are going to be very busy.
The meals need to be prepped, but each meal only takes about 20-40 minutes to prep and cook. The nice thing about the meals is that you don't have to think about them. You just follow the recipe and use all the ingredients that are included.
Overall what we found was:
A) The produce was fresh
B) The meat was fresh
C) The portions were often larger than what we normally eat at home
D) The seasonings/flavours were very good
E) The convenience is worth the discounted price
F) The selection of meals is not the best compared to the other companies we have used
We will not use HelloFresh on a regular basis, but we will use it when we can get discounted meals. The quality of the meals was excellent, and the convenience is appreciated!