Indoor Edmonton Wedding Venues
Indoor Edmonton Wedding Venues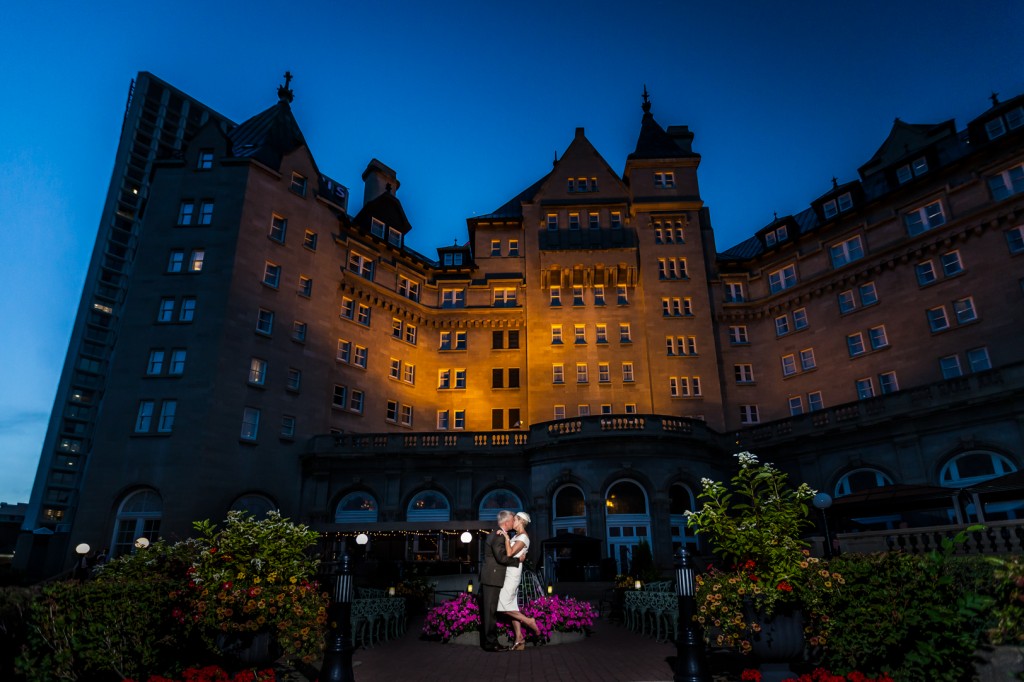 If you are planning a wedding in Edmonton or the surrounding area, one of the first items on your list of to-dos will be finding the perfect Edmonton wedding venue for your big day.
Below, you will find a list of indoor Edmonton wedding venues.  The list is not exhaustive, but may provide you with a starting place for planning your wedding ceremony.  Whether you are looking for a large indoor wedding venue in Edmonton or something more intimate, we hope this list will help you plan your day.
We have sorted them in order of size with the smallest venues at the top.  We will add additional venues to the bottom of the list as we get their information.
If you are looking for a wedding photographer to capture your big day, please feel free to contact us!
If you would like to add your venue to the list, or change any information for your venue, please contact us.
You can also view our list of Outdoor Edmonton Wedding Venues here
You can also view our list of Indoor Edmonton Wedding Reception Venues here
Name of venue   : Beulah Alliance Church
Website               : http://beulah.ca/weddings/
Phone number   : 780.486.4010
E-mail address   : weddings@beulah.ca
Capacity            : 12
Name of venue   : Santa Maria Ship – West Edmonton Mall
Website              : http://www.wem.ca/play/attractions-at-wem/santa-maria
Phone number   : 780.444.5308
E-mail address   : N/A
Capacity            : 22
Name of venue   : Citadel Theatre – Lee Pavilion
Website             : http://www.citadeltheatre.com/
Phone number   : 780.428.2129
E-mail address   : rentals@citadeltheatre.com
Capacity             : 20
Name of venue   : St. Albert Little White School
Website             : http://museeheritage.ca/heritage-sites/private-functions/
Phone number   : 780.459.1528
E-mail address   : museum@artsandheritage
Capacity           : 50-60
Name of venue   : Edmonton Public Schools Archives & Museum
Website              : http://archivesmuseum.epsb.ca/
Phone number   : 780.422.1970
E-mail address   : archivesmuseum@epsb.ca
Capacity             : 50
Name of venue   : Muttart Conservatory
Website              :www.edmonton.ca/attractions_events/muttart_conservatory/rentals.aspx
Phone number   : 780.496.8355
E-mail address   : muttartquestions@edmonton.ca
Capacity             : 150 for a reception, 50 for a ceremony, 25 for a photo session
Name of venue   :West River's Edge Facility
Website              : http://www.fortsask.ca/residents/recreation/facility-rentals-bookings
Phone number   : 780.992.6266
E-mail address   : bookings@fortsask.ca
Capacity            : 50-100
Name of venue   : Edmonton Valley Zoo
Website               : https://www.edmonton.ca/attractions_events/edmonton_valley_zoo/otter-room-rentals-bookings.aspx or
https://www.edmonton.ca/attractions_events/edmonton_valley_zoo/parties-event-rentals.aspx
Phone number   : 780.442.5311
E-mail address   : attractions@edmonton.ca
Capacity            : 60
Name of venue   :Museum Village Site Buildings & Grounds – Courthouse Building
Website              : http://www.fortsask.ca/residents/recreation/facility-rentals-bookings
Phone number   : 780.992.6266
E-mail address   : bookings@fortsask.ca
Capacity            : 70
Name of venue   : Citadel Theatre – Tucker Ampitheatre
Website             : http://www.citadeltheatre.com/
Phone number   : 780.428.2129
E-mail address   : rentals@citadeltheatre.com
Capacity             : 90
Name of venue   : Citadel Theatre – Club Lobby
Website             : http://www.citadeltheatre.com/
Phone number   : 780.428.2129
E-mail address   : rentals@citadeltheatre.com
Capacity             : 100
Name of venue   : Yellowhead Brewery
Website               : http://www.yellowheadevents.com/
Phone number   : 780.423.3333 ext. 1113
E-mail address   : events@yellowheadbrewery.com
Capacity            : 150 guests for ceremony, 100 for a sit-down dinner
Name of venue   : Events at Hole's
Website              : http://www.eventsatholes.com/
Phone number   : 780.419.6800
E-mail address   : events@holesonline.com
Capacity            : Multiple options range between 100-600
Name of venue   : City Arts Centre
Website               : https://www.edmonton.ca/activities_parks_recreation/city_arts_centre/about.aspx
Phone number   : 780.442.5311
E-mail address   : CityArtsCentre@edmonton.ca
Capacity          : 100
Name of venue   : Alfred H. Savage Centre
Website               : https://www.edmonton.ca/activities_parks_recreation/parks_rivervalley/alfred-h-savage-bookings.aspx
Phone number   : 780.496.2601
E-mail address   : alfredhsavage@edmonton.ca
Capacity             : 110
Name of venue   : Prince of Wales Armouries
Website              : https://www.edmonton.ca/attractions_events/prince_of_wales_armories/event-rentals.aspx
Phone number   : 780.496.8355
E-mail address   : POWFacilityRentals@edmonton.ca
Capacity             : 100 or 130
Name of venue   : Riverdale Community League (Ha
Website            : http://www.riverdalians.net/facilities.html#hall
Phone number   : 780.426.6528
E-mail address   : razgah@hotmail.com
Capacity             : 130
Name of venue   : U Of A Faculty Club
Website             : https://uofafacultyclub.ca/index.html
Phone number   : 780.492.4231
E-mail address   : pgraf@ualberta.ca
Capacity              : 140
Name of venue   : Whitemud Creek Community Centre
Website            : http://whitemudcreek.ca/whitemud-creek-community-centre
Phone number   : N/A
E-mail address   : rentalagent@whitemudcreek.ca
Capacity             : 140
Name of venue   : Cloverdale Community League
Website            : https://cloverdalecommunity.com/
Phone number   : N/A
E-mail address   : rentals@cloverdalecommunity.com
Capacity             : 150
Name of venue   : Muttart Conservatory
Website              : https://muttarttickets.edmonton.ca/
Phone number   : 780.496.8355
E-mail address   : muttartquestions@edmonton.ca
Capacity             : 150 for a reception, 50 for a ceremony, 25 for a photo session
Name of venue   : Timms Centre for the Arts
Website              : http://timmscentre.ca/
Phone number   : 780.492.2273
E-mail address   : david.prestley@ualberta.ca
Capacity            : 150
Name of venue   : Edmonton Country Club
Website            : https://www.edmontoncountryclub.com/CATERING_EVENTS.aspx
Phone number   : 780.487.1150
E-mail address   :events@edmontoncountryclub.com
Capacity             : 150
Name of venue   : Windermere Golf and Country Club
Website              : http://www.windermeregcc.com/MEMBERSHIP_(2).aspx
Phone number   : 780.988.5501
E-mail address   : amya@windermeregcc.com
Capacity             : 120 during the golf season
Name of venue   : Union Bank Inn
Website             : https://www.unionbankinn.com/
Phone number   : 780.401.2214
E-mail address   : sales@unionbankinn.com
Capacity              : 175 for Cocktail Reception & Ceremony – 125 For Dinner
Name of venue   : Art Gallery of Alberta
Website            : http://www.youraga.ca/
Phone number   : 780.422.6223
E-mail address   : info@youraga.ca
Capacity             : 180
Name of venue   : The Lodge at Snow Valley
Website              : http://www.thelodgeatsnowvalley.ca/weddings.php
Phone number   : 780.809.2374
E-mail address   :gina@snowvalley.ca
Capacity            : 200
Pictures             : Snow Valley Wedding & Snow Valley Wedding Pictures
Name of venue   : ATB Financial Arts Barns
Website            : http://fringetheatreadventures.ca/atb_financial_arts_barns.php
Phone number   : 780.448.9000
E-mail address   : rentals@fringetheatre.ca
Capacity             : 200
Pictures              : Fringe Arts Barn Wedding
Name of venue   : Princess Theatre
Website            : http://www.princesstheatre.ca/rentals.html
Phone number   : 780.439.9100
E-mail address   :
Capacity             : 200
Pictures              : Fringe Arts Barn Wedding
Name of venue : Magrath Mansion
Website             : https://www.facebook.com/pg/Magrath-Mansion-116204188446663/about/?ref=page_internal
Phone number   : 780.619.2223
E-mail address   : N/A
Capacity             : 200
Name of venue   : The Celtic Hall
Website             : http://www.celtichall.ca/welcome.html
Phone number     : 780.465.5599
E-mail address   : info@celtichall.ca
Capacity             : 200
Name of venue   : Royal Glenora Club
Website            : http://www.royalglenora.com/
Phone number   : 780.482.0393
E-mail address   : cateringsales@royalglenora.com
Capacity             : 200
Name of venue   : Sawridge Inn Edmonton South
Website            : http://www.sawridge.com/our-hotels/edmonton-south/
Phone number   : 780.989.4430
E-mail address   : caterings@sawridge.com
Capacity             : 200
Name of venue   : The Derrick Golf and Winter Club
Website            : https://www.derrickclub.com/Our-Club/Banquets-and-Catering.aspx
Phone number   : 780.437.8378
E-mail address   : catering@derrickclub.com
Capacity             : 220
Name of venue   : Kingsway Legion Branch 175
Website            : http://www.kingswaylegion.com/banquets-meetings/
Phone number   : 780.425.8654
E-mail address   : N/A
Capacity             : 225
Name of venue   : La Cité Francophone
Website              : https://www.lacitefranco.ca/
Phone number   : 780.463.1144
E-mail address   : lacite@lacitefranco.ca
Capacity            : 240
Pictures             : La Cite Francophone Wedding
Name of venue   : Old Timers Cabin
Website: http       : http://oldtimerscabin.net/
Phone number     : 780.465.2139
E-mail address     : events@oldtimerscabin.net
Capacity               : 250
Pictures                : Old Timer's Cabin Wedding
Name of venue   : Winspear Centre
Website               : https://www.winspearcentre.com/
Phone number   : 780.401.2522
E-mail address   : weddings@winspearcentre.com
Capacity            : 250
Name of venue   : Leefield Community League
Website              : http://www.leefield.ca/
Phone number   : 780.463.2456
E-mail address   : facilitymanager@leefield.ca
Capacity             : 250
Name of venue   : Executive Royal Hotel West Edmonton
Website             : http://www.executivehotels.net/west-edmonton-hotel/
Phone number   : 780.484.6000
E-mail address   : reservations.ere@royalhotelgroup.ca
Capacity                : 250
Name of venue   : Edmonton Scottish Society
Website              : https://sites.google.com/site/edmontonscottishsociety2016/
Phone number   : 780.903.5303
E-mail address   : info@culinarydelights.ca
Capacity             : 250
Name of venue   : Holiday Inn Express Edmonton Downtown
Website             : https://www.ihg.com/holidayinnexpress/hotels/us/en/edmonton/yeged/hoteldetail/events-facilities#scmisc=nav_events-facilities_ex
Phone number   : 780.701.3314
E-mail address   : catering@hiexedmonton.com
Capacity             : 200
Name of venue   : Holiday Inn Suites Sherwood Park
Website             : http://www.holidayinnexpresssherwoodpark.com/weddings.php
Phone number   : 780.417.3388
E-mail address   :gneysmith@hiesherwoodpark.ca
Capacity             : 200
Pictures              : Holiday Inn Wedding
Name of venue   : Telus World of Science
Website            : http://telusworldofscienceedmonton.com/
Phone number   : 780.452.9100 ext. 2267
E-mail address   : hnash@twose.ca
Capacity            : 240
Name of venue   : ACT Recreation Centre
Website            : https://www.edmonton.ca/activities_parks_recreation/act-rec-centre-bookings.aspx
Phone number   : 780.496.8355
E-mail address   : 311@edmonton.ca
Capacity             : 250
Name of venue   : The Fairmont Hotel Macdonald
Website              : http://www.fairmont.com/macdonald-edmonton/meetings-weddings/weddings/
Phone number   : 780.429.6416
E-mail address   :mac.catering@fairmont.com
Capacity           : 250
Pictures            : Hotel Macdonald Wedding & Fairmont Hotel  Macdonald Wedding
Name of venue   :Normandy & Ortona Rooms at the Royal Canadian Legion
Website              : http://www.fortsask.ca/residents/recreation/facility-rentals-bookings
Phone number   : 780.992.6266
E-mail address   : bookings@fortsask.ca
Capacity            : 260
Name of venue   : Citadel Theatre – Shoctor Lobby
Website             : http://www.citadeltheatre.com/
Phone number   : 780.428.2129
E-mail address   : rentals@citadeltheatre.com
Capacity             : 300
Name of venue   : St. John's Cultural Centre
Website             : http://uocc-stjohn.ca/cultural-centre/rental/
Phone number   : 780.425.9692
E-mail address   : culturalcentre@uocc-stjohn.ca
Capacity              : 300
Name of venue   : Chateau Nova Hotel Yellowhead
Website             : http://www.novahotels.ca/chateau-nova-yellowhead/meet/
Phone number   : 780.454.5441
E-mail address   : cateringyellowhead@novahotels.ca
Capacity             : 350
Name of venue   : MATRIX HOTEL
Website              : http://www.matrixedmonton.com/
Phone number   : 780.429.2861
E-mail address   : info@matrixedmonton.com
Capacity             : 350
Name of venue   : Central Lions
Website            : https://www.edmonton.ca/activities_parks_recreation/central-lions-rentals-bookings.aspx
Phone number   : 780.496.1627
E-mail address   : centralrentals@edmonton.ca
Capacity             : 350
Name of venue   : The Country Lodge
Website              : http://www.countrylodge.ca/home.aspx
Phone number   : 780.475.9366
E-mail address   : manager.pvs@shaw.ca
Capacity             : 350
Name of venue   : The Oasis Centre
Website            : http://oasiscentre.com/
Phone number   : 780.451.9227 ext. 225
E-mail address   : weddings@oasiscentre.com
Capacity             : 350
Name of venue   : Northgate Lions
Website              : https://www.edmonton.ca/activities_parks_recreation/northgate-lions-rentals-bookings.aspx
Phone number   : 780.496.4928
E-mail address   : northgaterentals@edmonton.ca
Capacity             : 400 Theatre style – 250 with a dance floor
Name of venue   : German Canadian Cultural Centre
Website            : http://gcca.ca/banquet-information/
Phone number   : 780.466.4000
E-mail address   : gcca@shaw.ca
Capacity             : 400
Name of venue   : Chateau Louis Hotel & Conference Centre
Website             : http://www.chateaulouis.com/
Phone number   : 780.452.7770
E-mail address   : info@chateaulouis.com
Capacity             : 400
Name of venue   : Alberta Aviation Museum
Website             : https://www.albertaaviationmuseum.com/facility-rentals/
Phone number   : 780.451.1175
E-mail address   : info@albertaaviationmuseum.com
Capacity            : 400
Name of venue   : Northgate Lions
Website              : https://www.edmonton.ca/activities_parks_recreation/northgate-lions-rentals-bookings.aspx
Phone number   : 780.496.4928
E-mail address   : northgaterentals@edmonton.ca
Capacity             : 400 Theatre style – 250 with a dance floor
Name of venue   : The Majestic Palace
Website            : http://www.themajesticpalace.com/
Phone number   : 780.782.0572
E-mail address   : info@themajesticpalace.com
Capacity             : 450
Name of venue   : Four Points by Sheraton Edmonton South
Website              : http://www.starwoodhotels.com/fourpoints/property/meetings/index.html?propertyID=1544
Phone number   : 780.465.7931
E-mail address   : info@fourpointseds.com
Capacity             : 500
Name of venue   : Robertson-Wesley United Church
Website             : http://www.rwuc.org/weddings.html
Phone number   : 780.482.1587
E-mail address   : mail@rwuc.org
Capacity                : 600
Name of venue   : Fantasyland Hotel
Website           : http://fantasylandhotel.com/
Phone number   : 780.444.5500
E-mail address   : N/A
Capacity             : 10 – 600
Photos                : New Years Eve Wedding
Name of venue : Fort Edmonton Park
Website            : https://www.fortedmontonpark.ca/facility-rentals/historic-building-rentals/blatchford-field-air-hangar/
Phone number : N/A
E-mail address : N/A
Capacity           : 50 – 600 in various venues
Pictures            : Fort Edmonton Park Wedding & Winter Wedding Fort Edmonton Park
Name of venue   : RAMADA HOTEL & CONFERENCE CENTRE
Website             : http://www.ramadaedmonton.com/
Phone number   : 780.454.5454
E-mail address   : reservations@ramadaedmonton.com
Capacity             : 700
Name of venue   : The Westin Edmonton
Website             : http://www.thewestinedmonton.com/edmonton-wedding-venues
Phone number   : 780.493.8973
E-mail address   : adam.bailey@westin.com
Capacity             : 700
Name of venue   : Edmonton Oilfield Technical Society
Website             : http://edmonton-ots.com/
Phone number   : N/A
E-mail address   : N/A
Capacity            : 763
Name of venue   : Meridian Banquets & Conference center
Website           : http://meridianbanquets.ca/
Phone number   : 780.468.7008
E-mail address   : N/A
Capacity              : 800
Name of venue   : Mirage Banquet Hall
Website             : http://mirageedmonton.com/events/ceremony/
Phone number   : 780.468.3003
E-mail address   : N/A
Capacity             : 800
Name of venue   : DoubleTree by Hilton Hotel West Edmonton
Website             : http://doubletree3.hilton.com/en/hotels/alberta/doubletree-by-hilton-hotel-west-edmonton-YEGNMDT/event/index.html
Phone number   : 780.484.0821
E-mail address   : N/A
Capacity             : 1000
Name of venue   : Shaw Conference Centre
Website            : http://www.shawconferencecentre.com/planning-event/weddings/
Phone number   : 780.421.9797
E-mail address   : sccinfo@edmonton.com
Capacity             : 100 – 1000 in various banquet rooms
Pictures             : Lebanese Wedding Edmonton
Name of venue   : Delta Hotels by Marriott Edmonton South Conference Centre
Website              : http://www.marriott.com/hotels/event-planning/wedding-planning/yeges-delta-hotels-edmonton-south-conference-centre/
Phone number   : 780.434.6415
E-mail address   : N/A
Capacity             : 1650
Name of venue   : North Pointe Community Church
Website              : http://www.northpointechurch.ca/
Phone number   : 780.452.5569 ext. 221
E-mail address   : info@northpointechurch.ca
Capacity             : 800
Name of venue   : St. Joseph's Basilica
Website              : http://www.stjosephbasilica.com/Contact
Phone number   : 780.488-7295
E-mail address   : Basilica.Info@caedm.ca
Capacity             : 1000+
Pictures:  Sam & Adam's Wedding & Ginger & Mike's Wedding & Kristin & Wyatt's Wedding
Name of venue : Rutherford House Provincial Historic Site
Website           : http://history.alberta.ca/rutherford/
Phone number   : 780.427.3995
E-mail address   :info@rutherfordhouse.ca
Capacity             : TBD
Name of venue   : Trinity Lutheran Church
Website               : http://www.trinity-lutheran.ab.ca/
Phone number   : 780.433.1604
E-mail address   : office@trinity-lutheran.ab.ca
Capacity             : TBD
If you see any errors or would like to add a venue please e-mail us at info@deepbluephotography.ca