Indoor Edmonton Wedding Reception Venues
Indoor Edmonton Wedding Reception Venues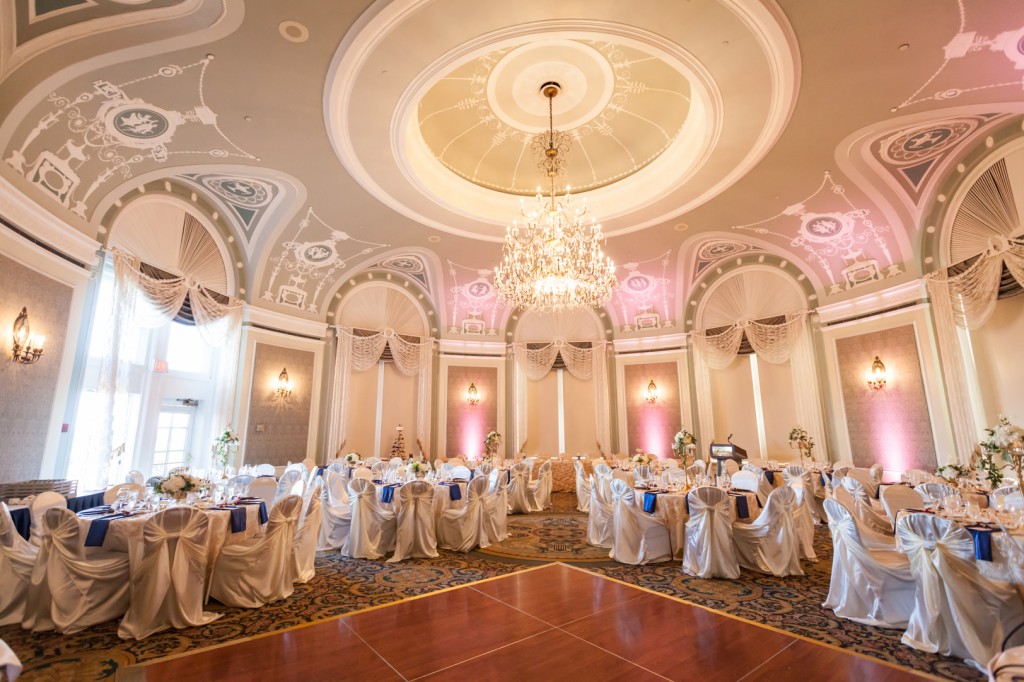 After you have found your wedding ceremony venue, you will need to find your wedding reception venue.  We have compiled this list of indoor Edmonton wedding reception venues.
The list is not exhaustive, but may provide you with a starting place for planning your wedding reception.
We have sorted them in order of size with the smallest venues at the top.
If you are looking for a wedding photographer to capture your big day, please feel free to contact us!
You can also view our list of Outdoor Edmonton Wedding Venues here
You can also view our list of Indoor Edmonton Wedding Ceremony Venues
Name of venue   :NWMP Fort Program Space
Website              : http://www.fortsask.ca/residents/recreation/facility-rentals-bookings
Phone number   : 780.992.6266
E-mail address   : bookings@fortsask.ca
Capacity            : 40 for reception, 70 for ceremony
Name of venue   : Friends of Rutherford House Society
Website               : http://www.rutherfordhouse.ca/
Phone number   : 780.427.3995
E-mail address : info@rutherfordhouse.ca
Capacity            : 75
Name of venue   : The Blue Chair Cafe
Website               : https://bluechair.ca/contact-us/
Phone number   : 780.989.2861
E-mail address   : info@bluechair.ca
Capacity              : 80-100
Name of venue   : Victoria Golf Course Clubhouse
Website             : https://www.edmonton.ca/activities_parks_recreation/golf_courses/victoria_golf_course/rentals.aspx
Phone number   : 780.496.8355
E-mail address   : clubhouserentals@edmonton.ca
Capacity            : 80
Name of venue   : The Bennett Centre
Website             : http://bennettcentre.epsb.ca/?weddings
Phone number   : 780.468.1439
E-mail address   : bennett.centre@epsb.ca
Capacity            : 85
Name of venue   :West River's Edge Facility
Website              : http://www.fortsask.ca/residents/recreation/facility-rentals-bookings
Phone number   : 780.992.6266
E-mail address   : bookings@fortsask.ca
Capacity            : 50-100
Name of venue   : Foundry Room
Website             : http://foundryroom.com/
Phone number   : 780.328.7805 Ext 4
E-mail address   : info@foundryroom.com
Capacity            : 100
Name of venue   : Prince of Wales Armouries
Website              : https://www.edmonton.ca/attractions_events/prince_of_wales_armories/event-rentals.aspx
Phone number   : 780.496.8355
E-mail address   : POWFacilityRentals@edmonton.ca
Capacity             : 100 or 130
Name of venue   : Yellowhead Brewery
Website               : http://www.yellowheadevents.com/
Phone number   : 780.423.3333 ext. 1113
E-mail address   : events@yellowheadbrewery.com
Capacity            : 150 guests for ceremony, 100 for a sit-down dinner
Name of venue   : Varscona Hotel
Website               : http://www.varscona.com/
Phone number   : 780.434.6111
E-mail address   : info@varscona.com
Capacity              : 120
Name of venue : Highlands Golf Club
Website             : http://www.highlandsgolfclub.com/The_Clubhouse/Facilities_(1).aspx
Phone number : 780.474.4211 ext. 3
E-mail address : sam@highlandsgolfclub.com
Capacity           : 120
Name of venue   : Events at Hole's
Website              : http://www.eventsatholes.com/
Phone number   : 780.419.6800
E-mail address   : events@holesonline.com
Capacity            : Parkroom – 120
Name of venue   : University Of Alberta Faculty Club
Website               : http://uofafacultyclub.ca/index.html
Phone number   : 780.492.4231
E-mail address   : pgraf@ualberta.ca
Capacity              : 140
Name of venue   : Lions Garden
Website              : http://www.lionsgarden.ca/index.php/weddings-at-lions-garden/weddings-at-lions-garden
Phone number   : 780.662.0414
E-mail address   : info@lionsgarden.ca
Capacity                : 140
Pictures                 : Lions Garden Wedding
Name of venue   : Muttart Conservatory
Website              : https://www.edmonton.ca/attractions_events/muttart_conservatory/wedding-ceremonies.aspx
Phone number   : 780.496.8355
E-mail address   : muttartquestions@edmonton.ca
Capacity             : 150 for a reception, 50 for a ceremony, 25 for a photo session
Name of venue   : Northern Bear Golf Club
Website               : http://www.northernbeargolf.com/events/weddings-events/
Phone number   : 780.922.2327 ext. 205
E-mail address   : chef@northernbeargolf.com
Capacity              : 150
Name of venue   : Glendale Golf and Country Club
Website              : www.theglendale.com    
Phone number   : 780-447-3529
E-mail address   :mheathcote@theglendale.com
Capacity            : 160
Name of venue   : Stony Plain Public Golf Course
Website              : http://www.stonyplain.com/
Phone number   : 780.963.2133
E-mail address   : info@stonyplain.com
Capacity            : 160
Name of venue   : Devon Golf and Country Club
Website              : http://www.devongolf.ca/
Phone number   : 780.987.3477
E-mail address   : admin@devongolf.ca
Capacity            : 165
Name of venue   : Union Bank Inn
Website             : https://www.unionbankinn.com/
Phone number   : 780.401.2214
E-mail address   : sales@unionbankinn.com
Capacity              : 175 for Cocktail Reception & Ceremony – 125 For Dinner
Name of venue   : Royal Mayfair Golf Club
Website               : https://www.mayfair.ca/
Phone number   : 780.391.8414
E-mail address   : cpelletier@mayfair.ca
Capacity              : 180
Name of venue   : Events at Hole's
Website              : http://www.eventsatholes.com/
Phone number   : 780.419.6800
E-mail address   : events@holesonline.com
Capacity            : Glasshouse Bistro 200
Name of venue   : Rosslyn Community League
Website              : http://www.rosslyncommunity.org
Phone number   : 780.457.0226
E-mail address   : info@rosslyncommunity.org
Capacity            : 180
Name of venue   : ATB Financial Arts Barns
Website            : http://fringetheatreadventures.ca/atb_financial_arts_barns.php
Phone number   : 780.448.9000
E-mail address   : rentals@fringetheatre.ca
Capacity             : 200
Pictures              : Fringe Arts Barn Wedding
Name of venue   : Old Timers Cabin
Website: http       : http://oldtimerscabin.net/
Phone number     : 780.465.2139
E-mail address     : events@oldtimerscabin.net
Capacity               : 250
Pictures                : Old Timer's Cabin Wedding
Name of venue   : Holiday Inn Express Edmonton Downtown
Website             : https://www.ihg.com/holidayinnexpress/hotels/us/en/edmonton/yeged/hoteldetail/events-facilities#scmisc=nav_events-facilities_ex
Phone number   : 780.701.3314
E-mail address   : catering@hiexedmonton.com
Capacity             : 200
Name of venue   : Holiday Inn Suites Sherwood Park
Website             : http://www.holidayinnexpresssherwoodpark.com/weddings.php
Phone number   : 780.417.3388
E-mail address   :gneysmith@hiesherwoodpark.ca
Capacity             : 200
Pictures              : Holiday Inn Wedding
Name of venue   : The Lodge at Snow Valley
Website              : http://www.thelodgeatsnowvalley.ca/weddings.php
Phone number   : 780.809.2374
E-mail address   :gina@snowvalley.ca
Capacity            : 200
Pictures             : Snow Valley Wedding & Snow Valley Wedding Pictures
Name of venue   : The Royal Glenora Club
Website              : http://www.royalglenora.com/
Phone number   : 780.482.0393
E-mail address   : cateringsales@royalglenora.com
Capacity            : 200
Name of venue   : Art Gallery of Alberta
Website              : http://www.youraga.ca/
Phone number   : 780.422.6223
E-mail address   : info@youraga.ca
Capacity            : 200
Name of venue   : The Links at Spruce Grove
Website              : http://www.linksgolfcourse.com
Phone number   : 780.962.4653
E-mail address   : N/A
Capacity            : 200
Name of venue   : Goose Hummock Golf Resort
Website              : http://www.goosehummock.com/
Phone number   : 780.921.2444 ext. 4
E-mail address   : greg@goosehummock.com
Capacity            : 225
Name of venue   : Parkview Community League
Website              : http://www.pvcl.ca/
Phone number   : 780.221.5072
E-mail address   : hallrentals@pvcl.ca
Capacity            : 233
Name of venue   : Woodbend Community Hall
Website              : http://www.woodbendhall.com
Phone number   : 780.470.3338
E-mail address   : N/A
Capacity            : 234
Name of venue   : La Cité Francophone
Website              : https://www.lacitefranco.ca/
Phone number   : 780.463.1144
E-mail address   : lacite@lacitefranco.ca
Capacity            : 240
Pictures             : La Cite Francophone Wedding
Name of venue   : Nisku Recreation Centre
Website              : http://www.leduc-county.com/services/nrc
Phone number   : 780.955.7533
E-mail address   : nrcmanager@leduc-county.com
Capacity            : 250
Name of venue   : Em-Te Town
Website             : http://www.emtetown.com/
Phone number   : 780.388.2166
E-mail address   : emte@emtetown.com
Capacity            : 250
Name of venue   : RedTail Landing Golf Club
Website              : http://www.redtaillanding.com/event-booking/
Phone number   : 780.890.7888
E-mail address   : Chef@RedTailLanding.com
Capacity            : 250
Name of venue   : Putting Horse Ranch
Website               : http://www.puttinghorseranch.com/
Phone number   : 780.962.5232
E-mail address   : info@puttinghorseranch.com
Capacity            : 250
Name of venue   : Winspear Centre
Website               : https://www.winspearcentre.com/
Phone number   : 780.401.2522
E-mail address   : weddings@winspearcentre.com
Capacity            : 200
Name of venue   : Hilton Garden Inn West Edmonton
Website              : http://hiltongardeninn3.hilton.com/en/hotels/alberta/hilton-garden-inn-west-edmonton-YEGWEGI/event/index.html
Phone number   : 780.443.2233
E-mail address   : N/A
Capacity            : 250
Name of venue   : Von's Steak And Fish House
Website             : http://vonssteakhouse.com/
Phone number   : 780.439.0041
E-mail address   : info@vonssteakhouse.com
Capacity            : 250
Name of venue   :Normandy & Ortona Rooms at the Royal Canadian Legion
Website              : http://www.fortsask.ca/residents/recreation/facility-rentals-bookings
Phone number   : 780.992.6266
E-mail address   : bookings@fortsask.ca
Capacity            : 260
Name of venue : Chateau Nova Hotel Yellowhead
Website              : http://www.novahotels.ca/chateau-nova-yellowhead/
Phone number   : 780.454.5441
E-mail address   : cateringyellowhead@novahotels.ca
Capacity            : 260
Name of venue   : Dow Centennial Centre
Website              : http://www.fortsask.ca/residents/recreation/facility-rentals-bookings
Phone number   : 780.992.6266
E-mail address   : bookings@fortsask.ca
Capacity            : 270
Name of venue   : Hunters Green Golf Club
Website              : http://www.huntersgreen.ca/
Phone number   : 780.973.6686
E-mail address : info@huntersgreen.ca
Capacity          : 300
Name of venue   : Buffet Royale Carvery
Website              : http://www.buffetroyale.com/
Phone number   : 780.439.8900
E-mail address   : N/A
Capacity            : 300
Name of venue   : Telus World of Science
Website              : http://telusworldofscienceedmonton.com/
Phone number   : 780.452.9100 ext. 2267
E-mail address   : hnash@twose.ca
Capacity            : 240
Name of venue   : Clymont Community Hall
Website              : http://www.clymont.com/
Phone number   : 780.887.1552
E-mail address   : N/A
Capacity            : 300
Name of venue   : MATRIX HOTEL
Website              : http://www.matrixedmonton.com/
Phone number   : 780.429.2861
E-mail address   : info@matrixedmonton.com
Capacity            : 350
Name of venue   : The Oasis Centre
Website               : http://edmontonweddings.oasiscentre.com/
Phone number   : 780.451.9227 ext. 225
E-mail address   : weddings@oasiscentre.com
Capacity              : 350
Name of venue   : Kingsway Legion Branch 175
Website              : http://www.kingswaylegion.com/
Phone number   : 780.425.8654
E-mail address   : N/A
Capacity            : 350
Name of venue   : The Fairmont Hotel Macdonald
Website              : http://www.fairmont.com/macdonald-edmonton/meetings-weddings/weddings/
Phone number   : 780.429.6416
E-mail address   :mac.catering@fairmont.com
Capacity           : 250
Pictures            : Hotel Macdonald Wedding & Fairmont Hotel  Macdonald Wedding
Name of venue   : Northgate Lions
Website              : https://www.edmonton.ca/activities_parks_recreation/northgate-lions-rentals-bookings.aspx
Phone number   : 780.496.4928
E-mail address   : northgaterentals@edmonton.ca
Capacity             : 400 Theatre style – 250 with a dance floor
Name of venue   : German Canadian Cultural Centre
Website              : http://gcca.ca/
Phone number   : 780.466.4000
E-mail address   : gcca@shaw.ca
Capacity            : 400
Name of venue   : The Sutton Place Hotel
Website              : https://www.suttonplace.com/
Phone number   : 780.428.7111
E-mail address   : N/A
Capacity            : 400
Name of venue   : St. Albert Inn
Website              : http://www.stalbertinn.com/
Phone number   : 780.459.5551
E-mail address   : N/A
Capacity            : 400
Name of venue   : Santa Maria Goretti Centre
Website              : http://www.santamariagoretticentre.com/
Phone number   : 780.426.5026
E-mail address : smgc@telusplanet.net
Capacity          : 420
Name of venue   : Radisson Hotel & Convention Centre Edmonton
Website            : https://www.radisson.com/edmonton-hotel-ab-t6b-0a5/canedcc/optional
Phone number   : 780.462.5511
E-mail address   : rhi_edcc@radisson.com
Capacity             : 450
Name of venue   : Beaumont Community Centre
Website              : http://www.beaumont.ab.ca/431/Community-Centre
Phone number   : 780.929.2563
E-mail address   : facilitybooking@beaumont.ab.ca
Capacity            : 475
Name of venue   : Coast Edmonton Plaza Hotel
Website              : https://www.coasthotels.com/hotels/alberta/edmonton/coast-edmonton-plaza-hotel/weddings/
Phone number   : 780.423.4811
E-mail address   : N/A
Capacity            : 500
Name of venue   : Festival Place
Website              : http://www.festivalplace.ab.ca/
Phone number   : 780.410.8567
E-mail address   : peggy.thomas@strathcona.ca
Capacity            : 500
Pictures             : Ginger & Mike's Wedding
Name of venue   : Renaissance Edmonton Airport Hotel
Website              : http://www.marriott.com/hotels/event-planning/wedding-planning/yegbr-renaissance-edmonton-airport-hotel/
Phone number   : 780.488.7159
E-mail address   : N/A
Capacity            : 550
Name of venue   : Italian Culture Centre
Website              : http://www.iccedmonton.ca
Phone number   : 780.453.6182
E-mail address   : iccgm@iccedmonton.ca
Capacity            : 550
Name of venue   : Fantasyland Hotel
Website           : http://fantasylandhotel.com/
Phone number   : 780.444.5500
E-mail address   : N/A
Capacity             : 10 – 600
Photos                : New Years Eve Wedding
Name of venue : Fort Edmonton Park
Website            : https://www.fortedmontonpark.ca/facility-rentals/historic-building-rentals/blatchford-field-air-hangar/
Phone number : N/A
E-mail address : N/A
Capacity           : 50 – 600 in various venues
Pictures            : Fort Edmonton Park Wedding & Winter Wedding Fort Edmonton Park
Name of venue   : The Citadel Theatre
Website              : http://www.citadeltheatre.com/
Phone number   : 780.428.2129
E-mail address   : rentals@citadeltheatre.com
Capacity            : 600
Name of venue   : Polish Hall
Website              : http://www.polishhall.ca/
Phone number   : 780.426.1856
E-mail address   : polishhall@shaw.ca
Capacity            : 625
Name of venue   : Events at Hole's
Website              : http://www.eventsatholes.com/
Phone number   : 780.419.6800
E-mail address   : events@holesonline.com
Capacity            : Moonflower room 650
Name of venue   : Mirage Banquet
Website              : http://mirageedmonton.com/
Phone number   : 780.468.3003
E-mail address   : N/A
Capacity            : 800
Pictures             : Edmonton Autumn Wedding & Indian Wedding Reception
Name of venue   : Ramada Edmonton Hotel & Conference
Website              : https://www.wyndhamhotels.com/ramada/edmonton-alberta/ramada-conference-centre-edmonton/overview
Phone number   : 780.454.5454
E-mail address   : N/A
Capacity            : 890
Name of venue   : Chateau Lacombe Hotel
Website              : http://www.chateaulacombe.com/
Phone number   : 780.420.8364
E-mail address   : cledmcatering@chateaulacombe.com
Capacity            : 1000
Name of venue   : Shaw Conference Centre
Website            : http://www.shawconferencecentre.com/planning-event/weddings/
Phone number   : 780.421.9797
E-mail address   : sccinfo@edmonton.com
Capacity             : 100 – 1000 in various banquet rooms
Pictures             : Lebanese Wedding Edmonton
Name of venue   : The Edmonton Marriott at River Cree Resort
Website              : http://www.marriott.com/hotels/event-planning/wedding-planning/yegmc-edmonton-marriott-at-river-cree-resort/
Phone number   : 780.484.2121
E-mail address   : info@rivercreeresort.com
Capacity            : 2000
Name of venue   : Glasshouse Bistro & Cafe
Website              : http://www.glasshousebistro.ca/private-events-catering/
Phone number   : 780.651.7360
E-mail address   : foh@glasshousebistro.ca
Capacity            : TBD
Name of venue   : Studio 96
Website             : http://studio96.ca/events/weddings/
Phone number   : 780.232.3857
E-mail address   : studio96yeg@gmail.com
Capacity            : TBD
If you see any errors or would like to add a venue please e-mail us at info@deepbluephotography.ca